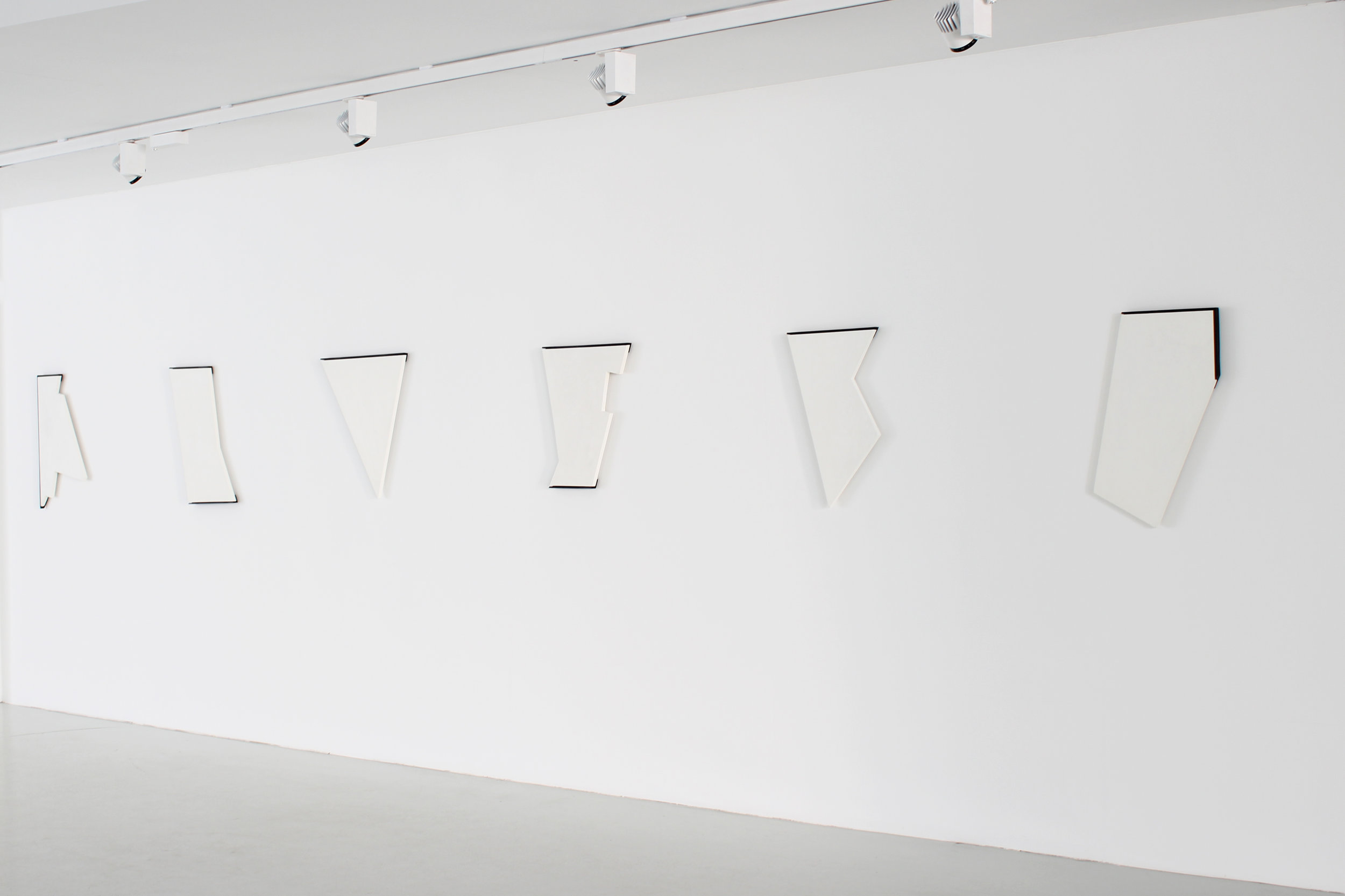 THE SKY IS SHAPED BY ITS CITY BUILDINGS, Rook and Raven Gallery, London, 2013
PRESS ARTICLES: Blouin Art Info - Flash Art - whitewall - Purple
In his new work, Dahan takes the urban city as his point of departure, locating the personal within the realm of the public street. Although this series is entirely void of a human gestures, the viewer's body is implied and metaphorically inserted via the shifts in perspective and scale that the work registers, suggesting a multitude of simultaneous views.
Four large-format photographs depict buildings in Milan and London, which together form asymmetrical compositions of opposing monochromatic elds. These are printed with a process known as piezography, which eliminates color ink in black and white printing, allowing for greater detail, richer tones, and increased luminosity.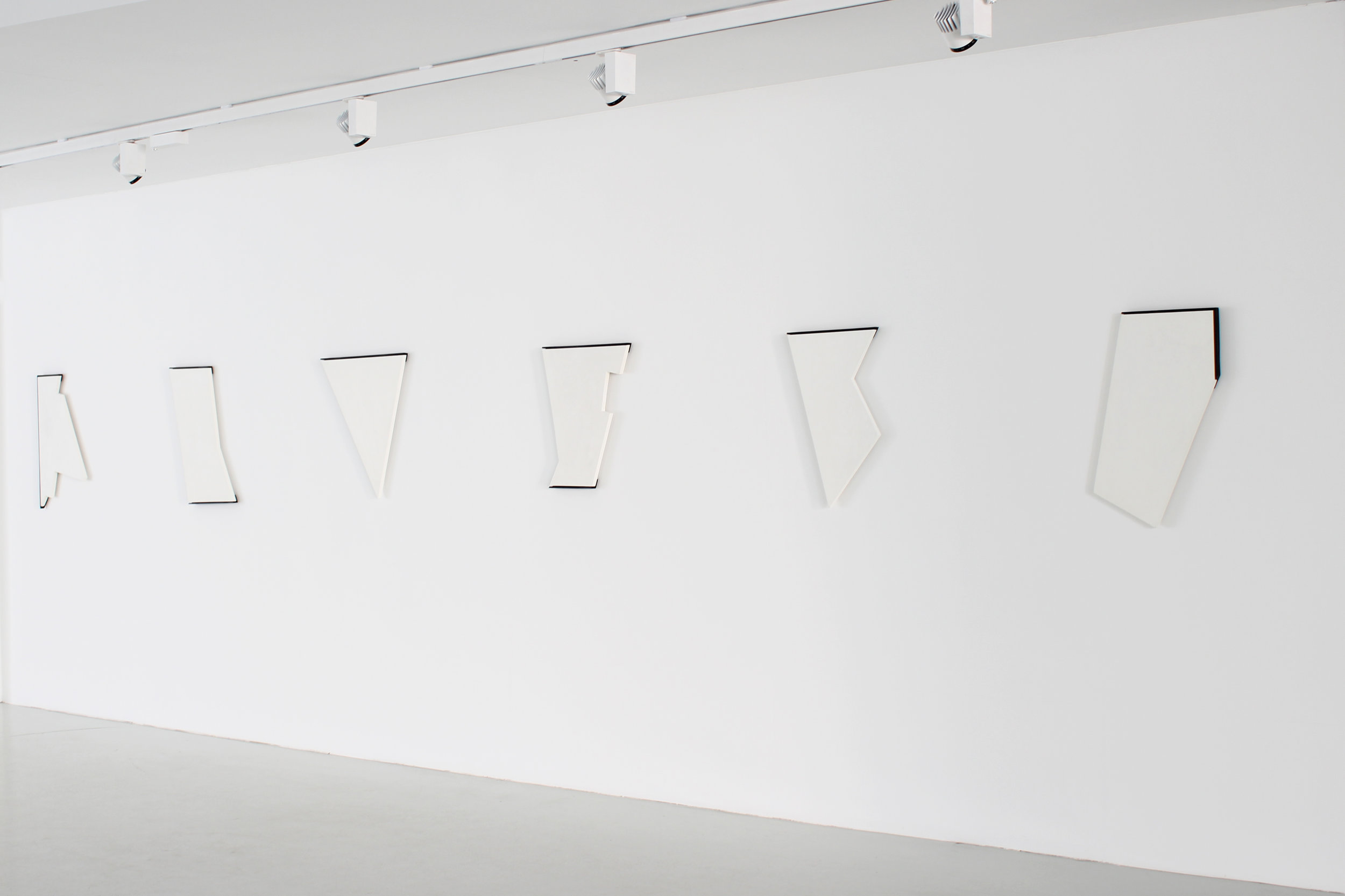 A suite of six paintings on wood loosely titled 'pieces of the sky' corresponds to actual con gurations in the sky formed by the random intersection of buildings. These organic shapes are rendered sculpturally and painted. In literally extracting its presence, Dahan attempts the impossibility of capturing the sky through geometry. Formally, they wittily recall the shaped monochromatic paintings of Ellsworth Kelly or else the architectural 'cuts' of Gordon Matta-Clark; for Dahan, these objects correlate with concrete moments and perceptually locate the limitless in a tangible form. This work likewise bridges the photographic with the painterly, in speci cally toying with the procedure of perspective control, by correcting a distorted view for a more legible, geometric construction that may or not be the way the site physically appears. Dahan suggests there is not a single truthful view, but rather a hybrid of memories and impressions of that view.
A grid of 16 charcoal drawings explores similar viewpoints in greater detail, highlighting the tension between the stability of architectural elements with the fluidity of the spaces they contain. In Dahan's vision, the streets shift and morph into one another, forming an imagined city that is at once wondrous and disorienting. With a nod to an existing structure of the urban grid, he juxtaposes the expected coldness of the Minimalist grid with the organic geometric forms found in everyday life.